Synergy is a holistic approach to counselling in which words and music play a central role in helping you to find comfort, peace and spiritual refreshment.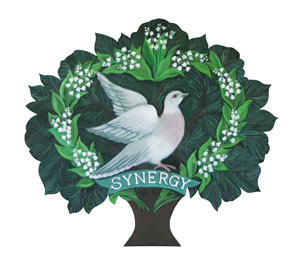 FOOTSTEPS
"PEACE AND CALM FOR TROUBLED TIMES"
TURN UP THE VOLUME TO HEAR THE SEA
---
What is Synergy?
Synergy, (working together) uses words and music to draw together people's different needs and perspectives.
The objectives of Synergy are:
To alleviate physical and mental distress and fatigue through the spiritual refreshment of words and music.
To offer an holistic, therapeutic space, guided support and time for reflection and personal renewal.
To offer guidance and insight in support of visitors' and carers' lives and their workplaces.
Synergy reaches out to anyone and everyone.
Synergy's work is funded by The Nevard Charitable Trust.
---
Who is Synergy for?
Synergy offers spiritual refreshment and peace through music, to individuals, groups and organisations, including:
Workshops, tailored events and conferences.
Hospice day centres and care for the elderly.
Pastoral care and support for carers.
Creative work with those who have special educational and social needs.
---
The Value of Reminiscence
Reminiscence, whether of childhood memories, family, friendships or places we have loved, are central to our understanding of who we are. I often turn to Songs My Father Taught Me, sung by Sir Thomas Allen, which capture so beautifully the moods of nostalgia.
Sir Thomas Allen CBE
"In my parents house, as in many other houses of the post war years, was a piano and a piano stool brimful of old sheets of music.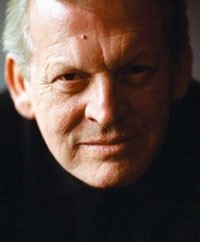 None of it was operatic or classical, just a lot of songs that everyone knew, and which I heard, as it were, on my father's lap.
Songs such as Smilin' Through, Birdsongs at Eventide and Love could I only tell thee. All beautiful melodies, soft words often recalling a loved one, lost perhaps in the war of 1914 – 18.
Many would regard them as very sentimental now. I don't. I feel they are of a different time, when we had more time for one another and for family.
That's why I sing them – they're beautiful."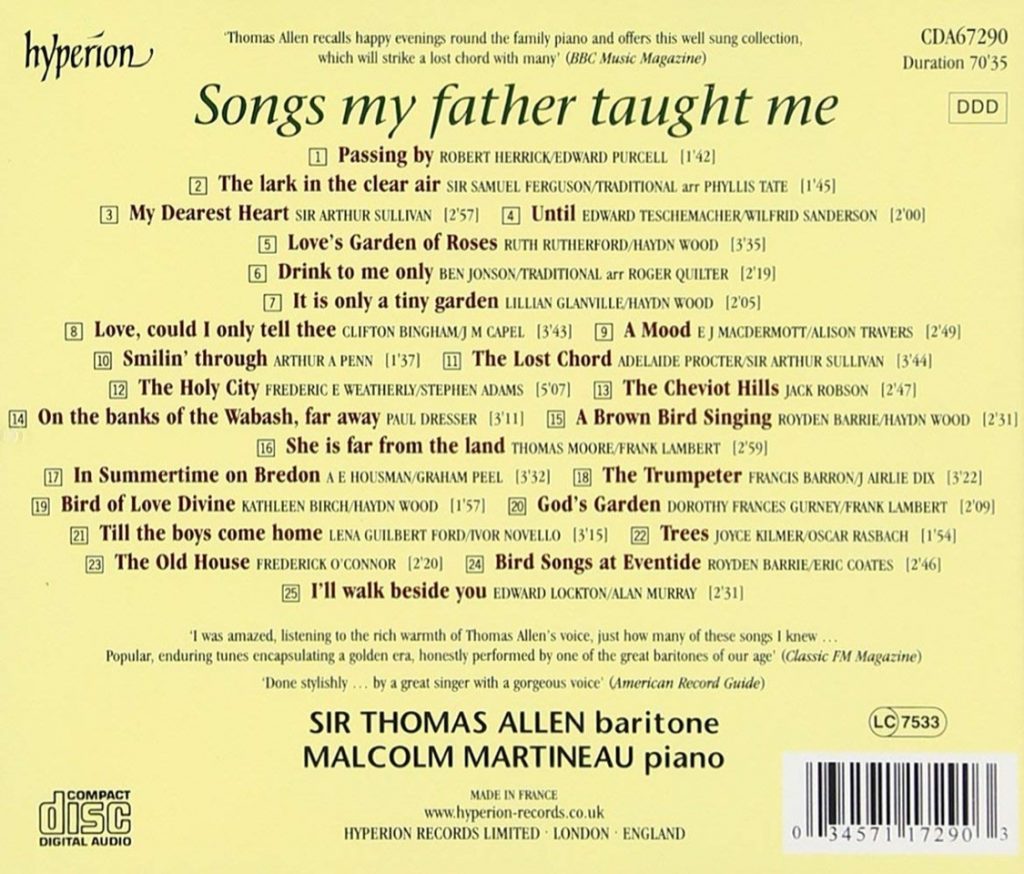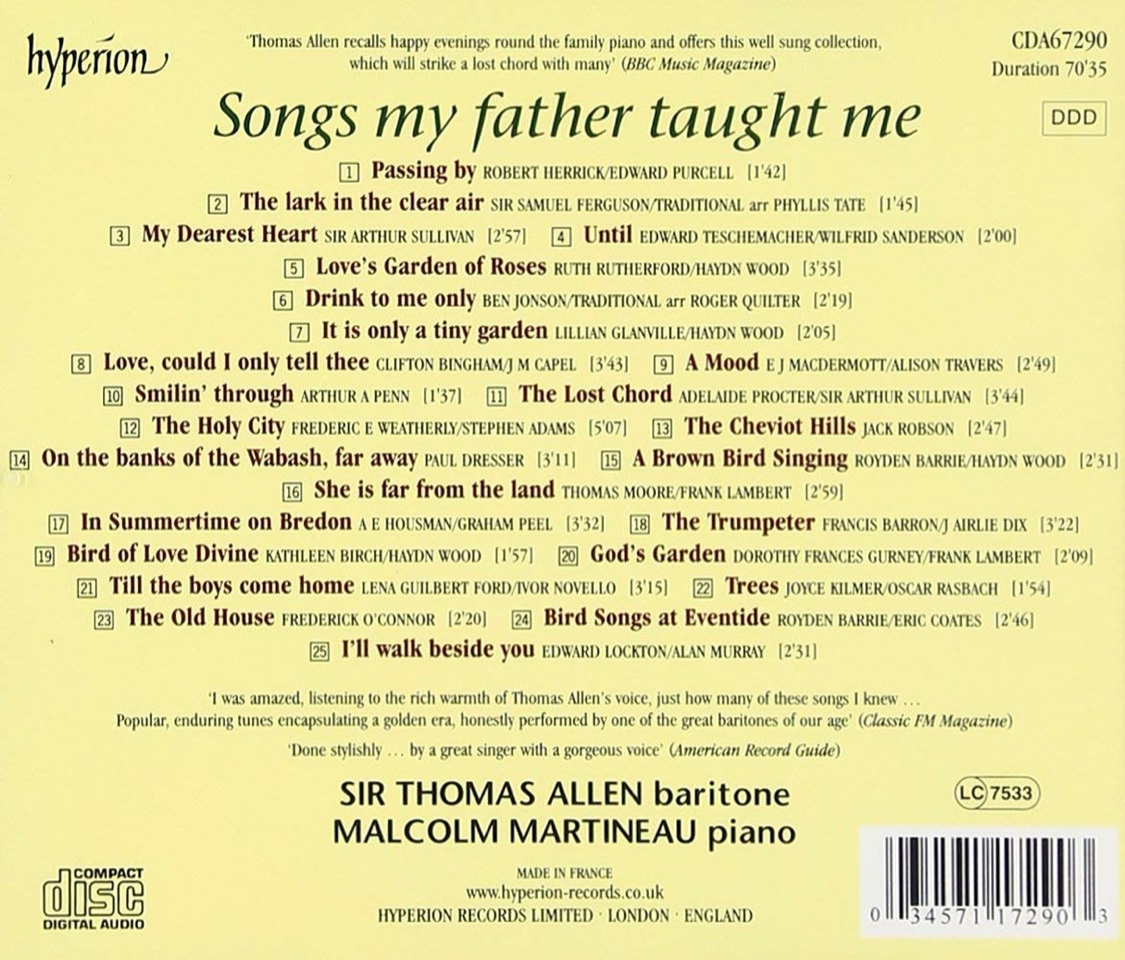 Songs My Father Taught Me Hyperion Records CDA67290
More Songs My Father Taught Me Hyperion Records CDA67374