Origins
In Victoria Nevard's own words:
"My experience of twenty years' living and working in London, with all its diversity and challenges, drew me to the world of caring.
I first entered the counselling world 19 years ago. My training was psychodynamic, bringing with it all the formal constraints that this particular way of working involves. Whilst it has been a good foundation for me as a therapist, I have, from the outset, sought to develop and broaden my tool bag, working eclectically in the varied environments in which I have found myself. As time went on, I felt the need to work outside the boundaries of my psychodynamic training and that is where the holistic approach of Synergy came from.
I worked at Trinity Hospice London as a bereavement counsellor and was one of the first in-house counsellors at Breast Cancer Haven (The Haven Trust as it was known then), a pioneering and now well-established drop-in centre for those suffering from breast cancer, and their families.
Since then, as a result of a serious accident and subsequent highly effective EMDR therapy, I decided to train as an EMDR therapist, and am now a qualified EMDR practitioner.
My experience in hospices, cancer care and private practice has given me a profound belief in the value of a holistic approach to working with people. I have always had a particular interest in palliative care, and caring for the carers is very close to my heart.
I believe passionately that music has a powerful effect on the human soul. This, combined with my counselling skills, led to the setting up of Synergy. I am becoming more and more aware of the restorative gift of music to calm and instill peace in one's life.
I teach and continue to enjoy playing the clarinet and also the piano and I am married to a professional musician.
My own spirituality is grounded in the Christian tradition but the aim of Synergy is to reach anyone, with the aim of accommodating every tradition, faith or none."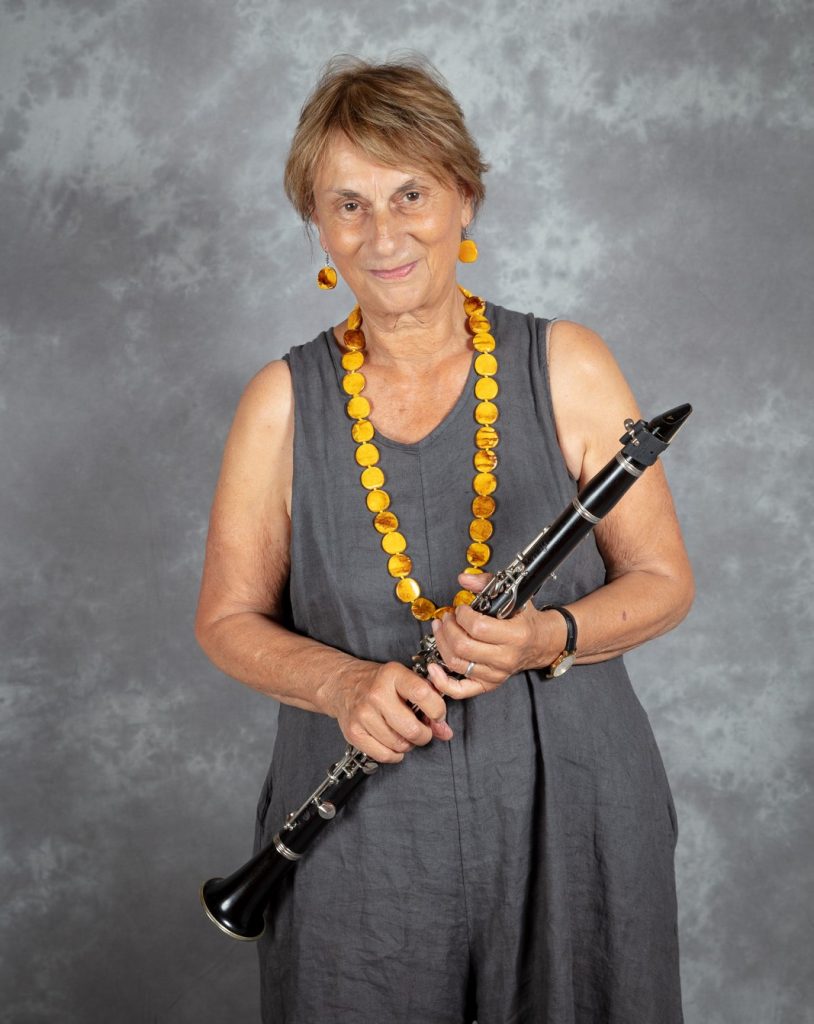 Click here for Biography and downloadable images
Inspiration
The Synergy Logo represents
The Tamarisk Tree
In the Old Testament, Abraham offered strangers the shade of his tamarisk tree as a shelter, a welcome and a safe place. He decreed that the essentials of life were never to be denied to any pilgrim in the wilderness, be he friend or enemy. Both Jews and Moslems call Abraham "Father of Hospitality".
The Tamarisk Tree can also be seen as the Tree of Life or perhaps even our own Family Tree?
The Dove
Brings peace and calm and is encircled with a heart of love.
Lily of the Valley
Represents refreshment.